At Eco Sound Builders, we are committed to building custom high performance homes that tread lightly on the planet, adapt to the needs of our customers, and stand for generations.
How We Work
While our approach is grounded in a foundation of sound building principles, we continue to educate ourselves in the latest developments and practices in sustainable construction.
Our custom-built homes maintain a high level of performance through such standout features as ICF (insulated concrete form) foundations and high performance doors and windows, mechanical ventilation systems, and super-insulated walls. We prioritize the use of reclaimed, renewable and recyclable materials, and our lumber is sourced from Forest Stewardship Council (FSC) and Sustainable Forestry Initiative (SFI) certified forests.
Open, honest communication is important to us. From beginning to end, we work closely with clients, architects, and subcontractors to ensure every project meets the highest standards of durability, energy efficiency, and craftsmanship.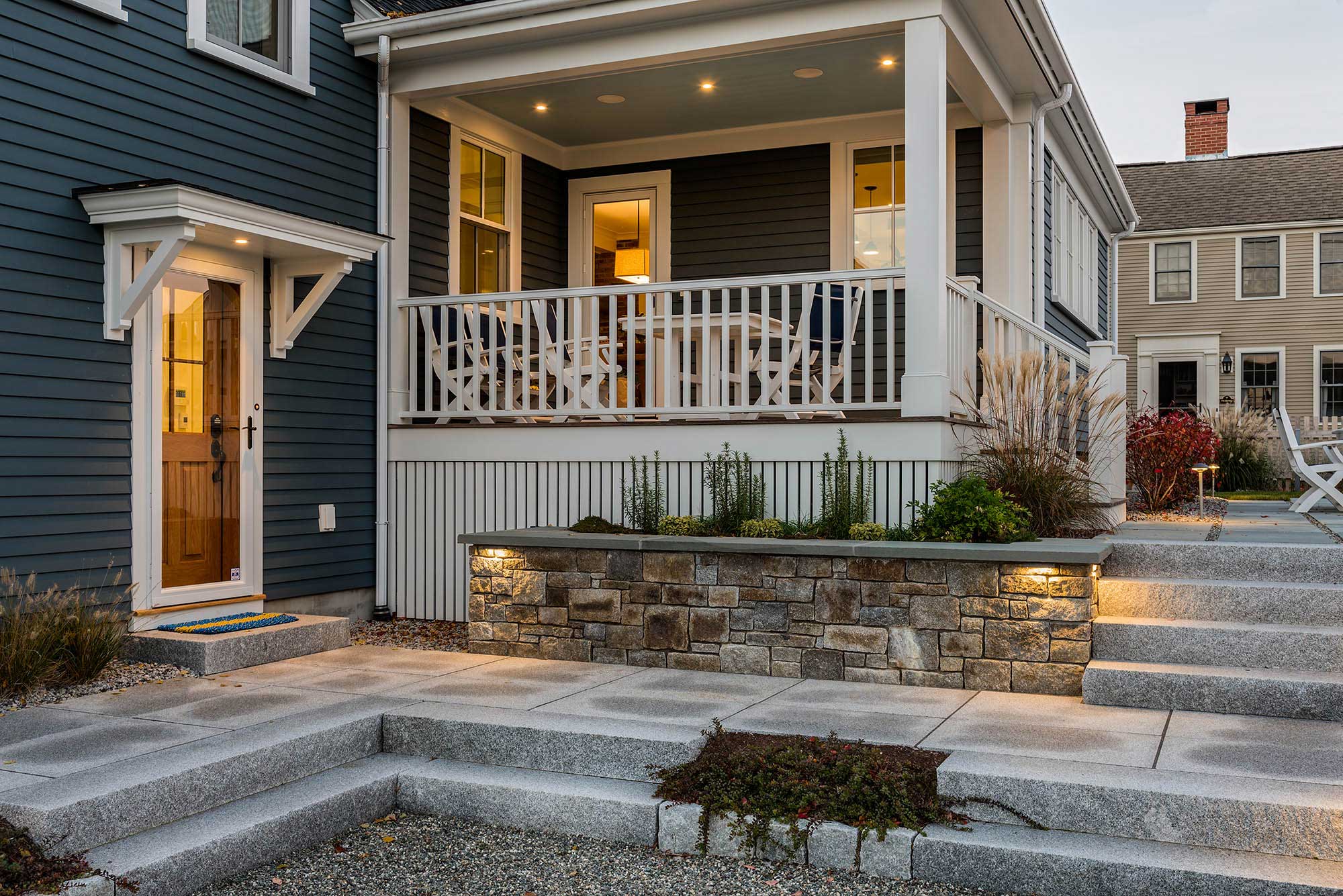 How Our Homes Work Better For You
The high performance custom homes we build don't just help you lower your energy bills or make less impact on the environment. They're also comfortable, light-filled, and quiet, with a consistent temperature and improved air quality throughout every season. With the help of the most up-to-date technology in sustainable building, you'll gain a greater understanding of your home's "systems" and how they work together seamlessly to create a healthier, more enjoyable living experience for you and your family.